WWE's Female Stars Take On The Don't Rush Challenge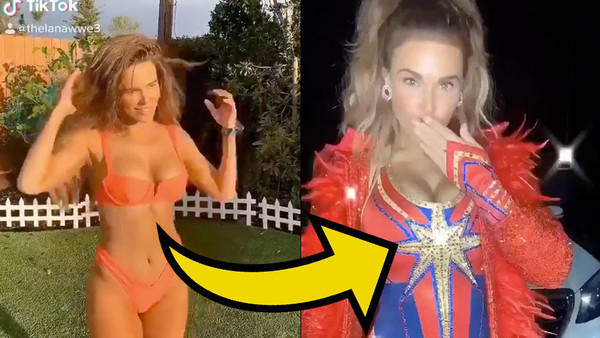 f you're not up to date with your social media trends - though let's face it, with nothing else to do, you should be! - you might not have come across the Don't Rush Challenge. It's a social media trend that started on Twitter and has subsequently spread to Instagram and - most virulently TikTok - championing creators' ability to transition shots.
The trend was started by 20-year-old Toluwalase Asolo who got together with a group of seven friends and cut together a video of each of them passing a makeup brush and showing their before and after looks to the sound of "Don't Rush" by U.K. rap duo Young T and Bugsey. It's taken off like wildfire and now WWE stars are getting in on it.
Here's their version, as shared by Carmella and featuring a host of her WWE co-stars...
Someone's been brushing up on their editing skills.
In the interest of sharing credit for the original creators, here's Toluwalase Asolo's version too...
Now let's see the WWE's male superstars take to it. Who doesn't want to see AJ Styles straightening his hair or Brock Lesnar polishing his muscle gut, after all?